View Architectural Specifications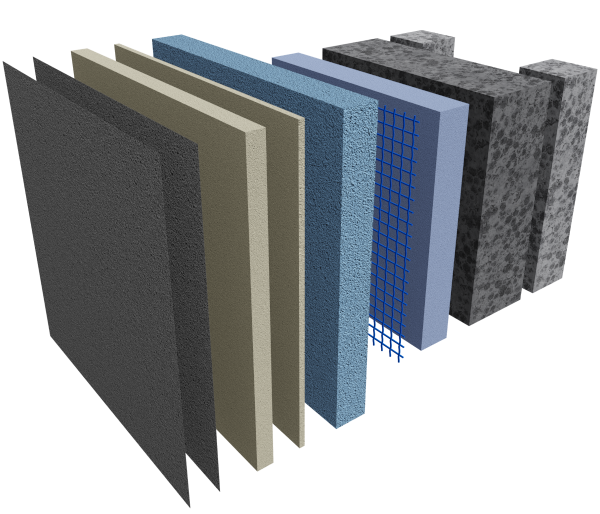 Our CoolPlast System lets you select the darkest Resene colours of your choice.
CoolPlast™ coating system with our INTEGRA, Masonry & Graphex Facade Systems.
CoolPlast™ was developed with Resene and their CoolColour paint technology as a response to reducing the thermal effects on external plaster facades inturn reducing the characteristic cracking and fading associated with non-treated products.
Our first insulated plaster facade using CoolColour technology project was completed in Heathcote Valley, Christchurch in 2003.
Benefits
Cool products last longer
One simple way to preserve materials is to refrigerate them. Heat accelerates chemical reactions, including those responsible for the degradation of physical, chemical or optical properties.
RCS CoolPlast™ in conjunction with the Resene CoolColour paint system mitigates solar driven thermal build-up and the deamaging effects associated with it.
CoolPlast™ reduces thermal stress on the plaster facade
CoolPlast™ in conjunction with the Resene CoolColour paint system reduces the fatigue normally associated with dark colours over plaster facades. Inturn, the incidence of thermal movement of underlying componentry is lessened significantly which results in less stress on the facade system which results in a more durable Plaster Facade System than is currently available in the market.
CoolPlast™ System Guarantee
No 'colour waiver' forms. We guarantee the integrity and system performance when using our CoolPlast™ & Resene CoolColour paint system technology.