View Architectural Specifications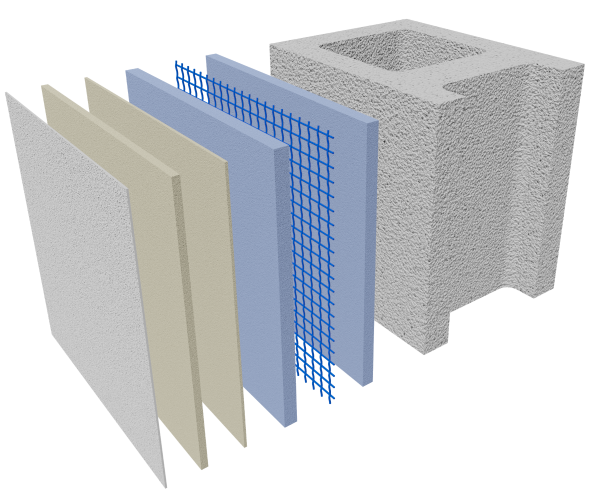 The Resene Construction Systems Masonry Render System has been designed specifically for application over new or existing concrete block. A composite exterior hand applied Plaster finish, weather protected base and low maintenance, versatile finish. Resene Construction Systems components feature unique properties to ensure the durability and integrity of the system. A Decorative Render System designed to meet your needs
Our Masonry Render system combines; material durability, technical detailing and professional, Registered LBP plasterer installation.
Every detail of the system is designed to endure and protect your project from the elements. From the complete flashing suite through to genuine Rockcote Resene Textures, & Paints.
The composite lamina of hand applied coatings are reinforced with fibreglass to provide a complete impact and crack resistant finish.
This is what 30 years of New Zealand Design, innovation and development gets you: The best Plaster System for your project.
Hand applied for detail & accuracy
Patented EdgeSeal flashing suite is tested to perform like no other.
Genuine Resene Colours
OnSite Quality Assurance programme
Vapour permeable coatings – breathability
System & Material component performance guarantee
Professional installation by Registered LBP contractor network