View Architectural Specifications
INTEGRA Lightweight Concrete Flooring System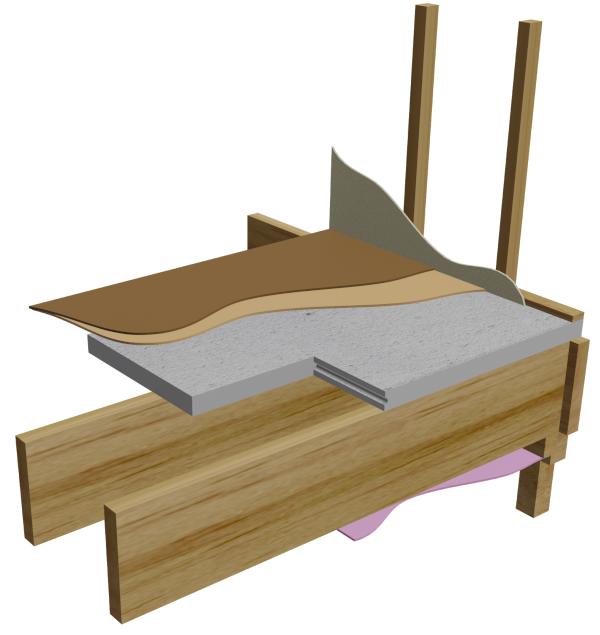 The best lightweight concrete flooring for your next project
Dry Density: 520kg/m3
Compressive strength : 4mPa
Modulus of Elasticity, E: 1800MPa
Thermal Conductivity: 0.174W/(mK)
Thermal Resistivity: R:0.56
Substrate Thickness: 75mm Integra panel
A lightweight 75mm thick LWC masonry flooring. Modern architectural trends and requirements for comfort and durability place tremendous demands on building structures. Rockcote INTEGRA lightweight concrete Flooring
System offers the flexibility to meet these demands in a cost effective manner.
Proven Technology
Lightweight concrete flooring systems are a tried and tested method of construction around the world. Incorporating the benefits of energy efficiency, insulation, sound absorbing qualities, and speed of installation to create a solid, lightweight flooring structure for inter-storey flooring in residential and light commercial buildings.
The INTEGRA lightweight concrete Flooring System incorporates double steel mesh reinforcing with a mortared tongue and groove connection. The panels are screw fixed into timber joists to ensure the strength, integrity and durability of the System.
Safe and Durable
This System carries a 25 year Product Performance Warranty when supplied and installed in accordance with our specifications creating a solid, durable flooring substrate you can trust.
System Features:
Lightweight
Impact resistance
Acoustic benefits
Energy Efficient
Insulation
Speedy installation
Cost effective