View Architectural Specifications
INTEGRA Lightweight Concrete Fencing System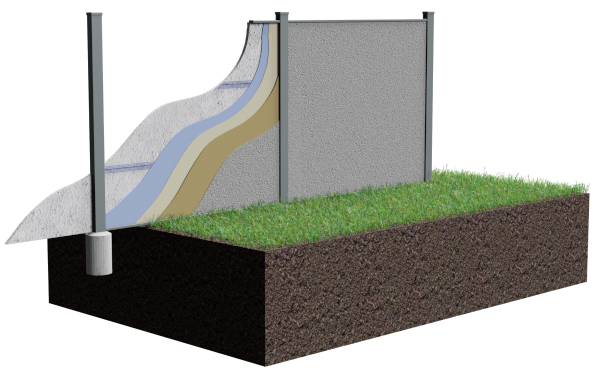 The best lightweight concrete fence for your next project
A lightweight fencing system comprising, 50mm thick reinforced AAC masonry fence panel. Security, acoustics, and aesthetics are primary factors when considering perimeter fencing to your property. Rockcote INTEGRA AAC Masonry fence systems offerthe flexibility to meet these demands in a cost effective manner that will stand the test of time.
Proven Technology
Integra AAC masonry fence panels are a tried and tested method of construction around the world. Incorporating the benefits of sound absorbing qualities, and speed of installation to create a solid, lightweight fence solution in residential and commercial applications.
The INTEGRA AAC Fence panels are steel mesh reinforced and bonded together with a mortared joint. The panels are screw fixed into timber or steel posts, and coated with premium Rockcote Resene plaster and paint finishes to ensure the strength, integrity and durability of the System.
Durable
Integra AAC masonry fence panels perform exceptionally well in extreme environments where moisture, soil contact and salt air can cause problems. When installed to our specifications Integra panels create a solid, durable fencing system you can trust.
System Features:
Complete supply & install service
Lightweight
Impact resistance
Acoustic benefits
Speedy installation
Cost effective