View Architectural Specifications
XTHERM GOLD Masonry Overlay System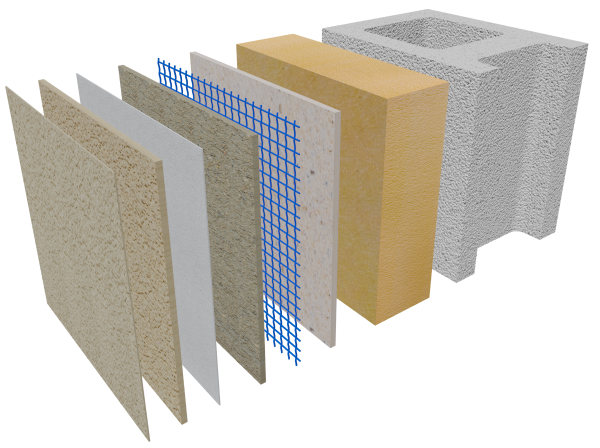 XTHERM™ GOLD provides complete external thermal 'out'sulation whilst protecting the structure and those inside from what mother nature throws at it. Thermal insulation is one of the most important decisions made in achieving an energy-efficient and sustainable project.
The XTHERM™ GOLD Masonry Overlay System our exclusive ultra high density, PIR (Polyisocyanurate) fire retardant insulation panels, providing far greater thermal insulation and nearly twice the hardness of traditional standard grade EPS (expanded polystyrene) sheets used in exterior cladding. The XTHERM GOLD panels are adhered and mechanically fixed directly onto masonry walls creating an unbroken layer of 'out'sulation which is considered to be the most efficient method to keep the warmth in and the cold out as it eliminates thermal bridging – in essence creating a thermal envelope around the structure.
The XTHERM™GOLD insulation is a complete system incorporating a lamina of hand-applied modified plaster coatings, full surface fibreglass reinforcement, styled with your choice of textures from ROCKCOTE or Plaster Systems all finished with Resene protective coatings in your favourite Resene colours.